Guelph Office Cleaning
Studies show that a clean workspace facilitates productivity and increases efficiency. Bringing in Universal Cleaning Services will ensure that you and your team will have a consistently clean work space, enabling you to focus on what's important.
Our general office cleaning services can be booked as a daily or periodic service, tailored to suit the needs of your Guelph office. Services include the following:
Desk & Workspace Cleaning
Floor Care
Garbage Disposal
High Dusting and Furniture Cleaning
Restroom Cleaning
Break & Lunchroom Cleaning
Fill out the above form to get a free estimate for our Guelph cleaning services.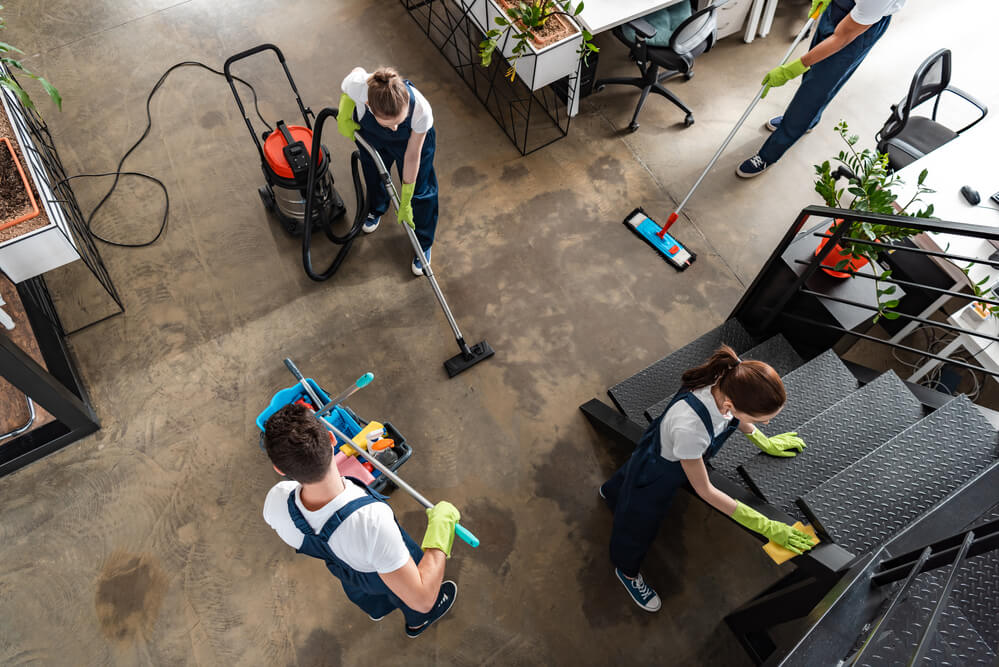 Janitorial Office Cleaning in Guelph
At Universal Cleaning, we set the standard for commercial office cleaning companies by providing safe and eco-friendly cleaning solutions to businesses in Guelph. Our area managers will work with you to ensure the specific needs of your office are met by our cleaners on every visit.
We appreciate that there are many commercial cleaning companies to choose from in Guelph and we are happy you are considering us at this time. If you do some research, you will learn why Universal Cleaning is such a respected name in the local cleaning community. By using the highest quality products and equipment, and pairing that with decades of cleaning experience, we have made a name for ourselves as an industry-leading commercial cleaning company in Guelph.
Additional Office Cleaning Services
At Universal Cleaning Services we pride ourselves on quality service. To ensure this, we guarantee that Universal's owners or area managers will personally conduct weekly and monthly inspections of your Guelph office to make sure standards are met and that you remain pleased with our services.
As well as our general office cleaning services, we offer additional services to suit the specific needs of your Guelph office and staff. Additional services include the following:
Floor Stripping & Waxing
Carpet & Upholstery Cleaning
Windows & Blinds Cleaning
Fill out the above form to get a free estimate for our Guelph cleaning services.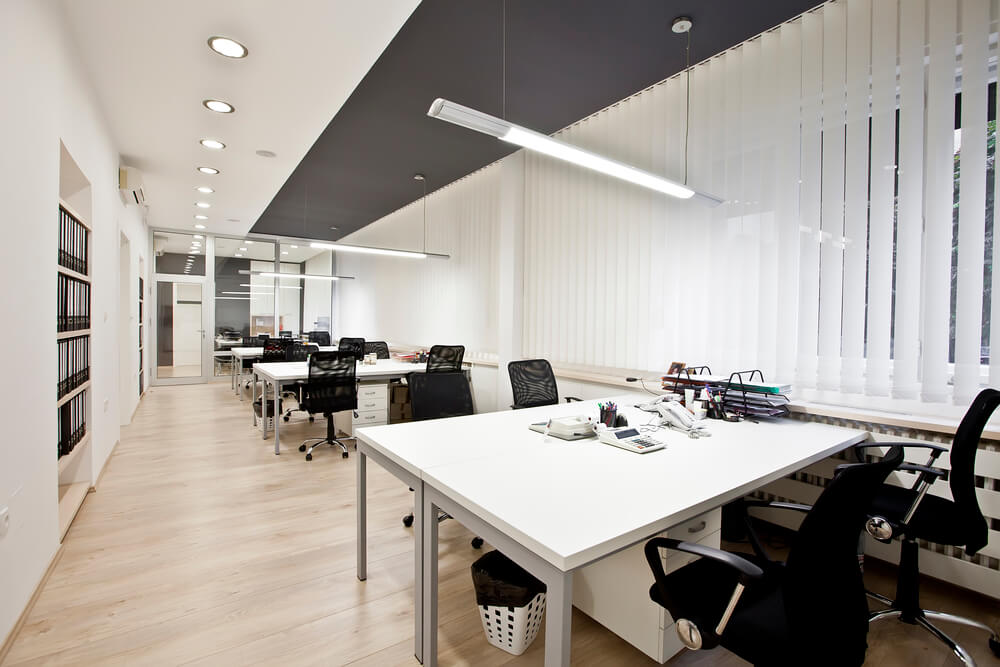 Why Offices in Guelph Choose Universal Cleaning
Universal Cleaning is a professional commercial cleaning services provider in Guelph. Our experienced office cleaners will establish and maintain high level standards of cleanliness for the benefit of both your clients and employees. Our extensive range of office cleaning services includes floor waxing, steam cleaning, window cleaning, and much more!
Universal Cleaning is fully versed in QS, ISO, and 5S cleaning maintenance practices. We will work closely with your representative to establish and maintain cleaning procedures that fit your specific needs.
First impressions are lasting impressions. Shiny tiles and windows, non-greasy door handles, and sparkling clean meeting rooms are a must when it comes to office presentation. Give your clients and staff the wonderful feeling of cleanliness and professionalism every time they step into the office.
Our professional cleaning team will take care of all your cleaning needs so your staff can focus on their work. Our office cleaning services promote productivity and efficiency, helping you keep your team focused on the work that matters most. The flexible hours of our cleaning team allow us to come in at a time that is least disruptive to your workspace.
Our daily cleaning routines have been modified to ensure more focus on proper disinfection of high touch points within your offices. We use hospital grade and Health Canada approved disinfectants as part of our daily cleaning procedures.
If you require COVID disinfection/decontamination then look no further! Universal Cleaning has the experience and dedicated equipment to properly disinfect your office areas from any possible contamination. Learn more about our COVID cleaning services here.
Keep your team productive and happy with a clean office! Contact Universal Cleaning in Guelph today for a free estimate on your office cleaning services.