Offices and Commercial Cleaning
We offer a variety of regular cleaning services to help improve the productivity of your team and make a lasting impressions on clients.
COVID-19 Cleaning & Disinfecting
Bringing you the latest in COVID-19 disinfection protocols. Protect your staff and customers with routine COVID-19 cleaning and disinfecting services.
Worry-Free Cleaning & Maintenance Services
Universal Cleaning Service is your complete janitorial and floor maintenance specialists. At Universal Cleaning Services our goal is to be recognized by our customers as a partner that provides the utmost in customer service and satisfaction. We always strive to establish and maintain the highest level of cleaning standards. All our employees are thoroughly trained and educated on proper use of equipment and cleaning techniques. The owners of Universal Cleaning Services always maintain a hands on approach with all customers and employees.
Established in Guelph Ontario, Universal Cleaning services clients in Guelph, Cambridge, Kitchener/Waterloo, Mississauga, Simcoe and several other areas in South Western Ontario.
To hear what our clients have to say, click below.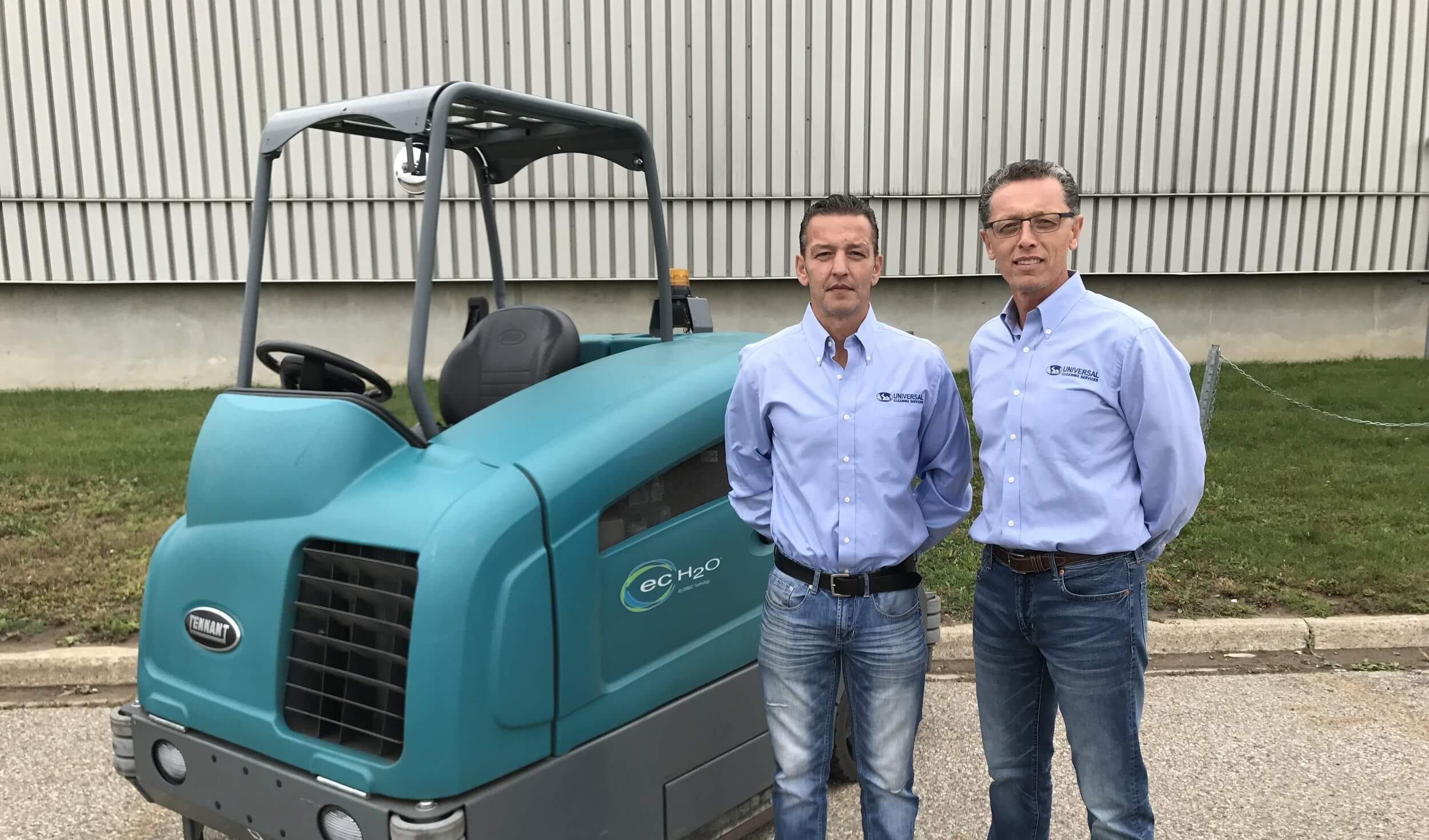 A Facility Manager's Dream
We understand that a facility or office manager is often accountable for the cleanliness of the workspace they manage. Our clients love partnering with Universal Cleaning because we take the headache out of this part of the job. Regardless of the conditions or foot traffic, our commercial cleaning service professionals will develop a plan to keep your business looking its best.
Our commercial office cleaners use green products that provide a safe environment for employees and visitors, as well as any animals that may visit or reside at your workplace. By working closely with you, our service area managers will develop a custom cleaning plan with as many or few services as you desire, and as often as you want them.
Universal Cleaning is also one of the few local cleaning companies with proper COVID-19 cleaning training and equipment. Our team is fully prepared and equipped to deal with disinfection or decontamination if required.
What Our Clients Say
GRAND RIVER RACEWAY AND SLOTS
"We are very satisfied with Universal Cleaning. They are professional, attentive and responsive to our needs. Great Job."
MCNEIL CONSUMER HEALTHCARE
"Universal Cleaning is very responsible in meeting and exceeding the cleaning requirements of our facility. We look forward to the continued professional service with them."
POLYCON INDUSTRIES MAGNA GUELPH
"Universal has handled all our vinyl floor refinishing and deep cleaning of the plant for several years now. In 2009 Universal also took over all our day to day janitorial requirements. They have been doing a great job in maintaining such a large facility."
AOC CANADA, GUELPH
"We have been very satisfied with the services provided by Universal Cleaning. They have beenwith us since 2002 and they have been very thorough with all their responsibilities. We find Universal to be very responsive to all our requirements."