Daily Janitorial Service
Creating a safe workplace for your staff and customers.
As part of our Daily Janitorial Service we have established the latest in Covid 19 disinfection protocols. We use hospital grade approved disinfectants as part of our everyday cleaning routine. Along with the latest products and our fully trained staff we do our absolute best in ensuring your facility remains as clean and as safe as possible.
Universal Cleaning will ensure a very fast response time along with:
Fully trained staff on proper decontamination/disinfection
Pandemic disinfection kits prepared and ready to go
Documentation of completed work
State of the art disinfecting equipment
Use of hospital grade disinfection products for COVID-19 containing Didecyl dimethyl ammonium chloride as the active ingredient, as per Health Canada Regulations.
Fill out the form to get a free estimate for our services.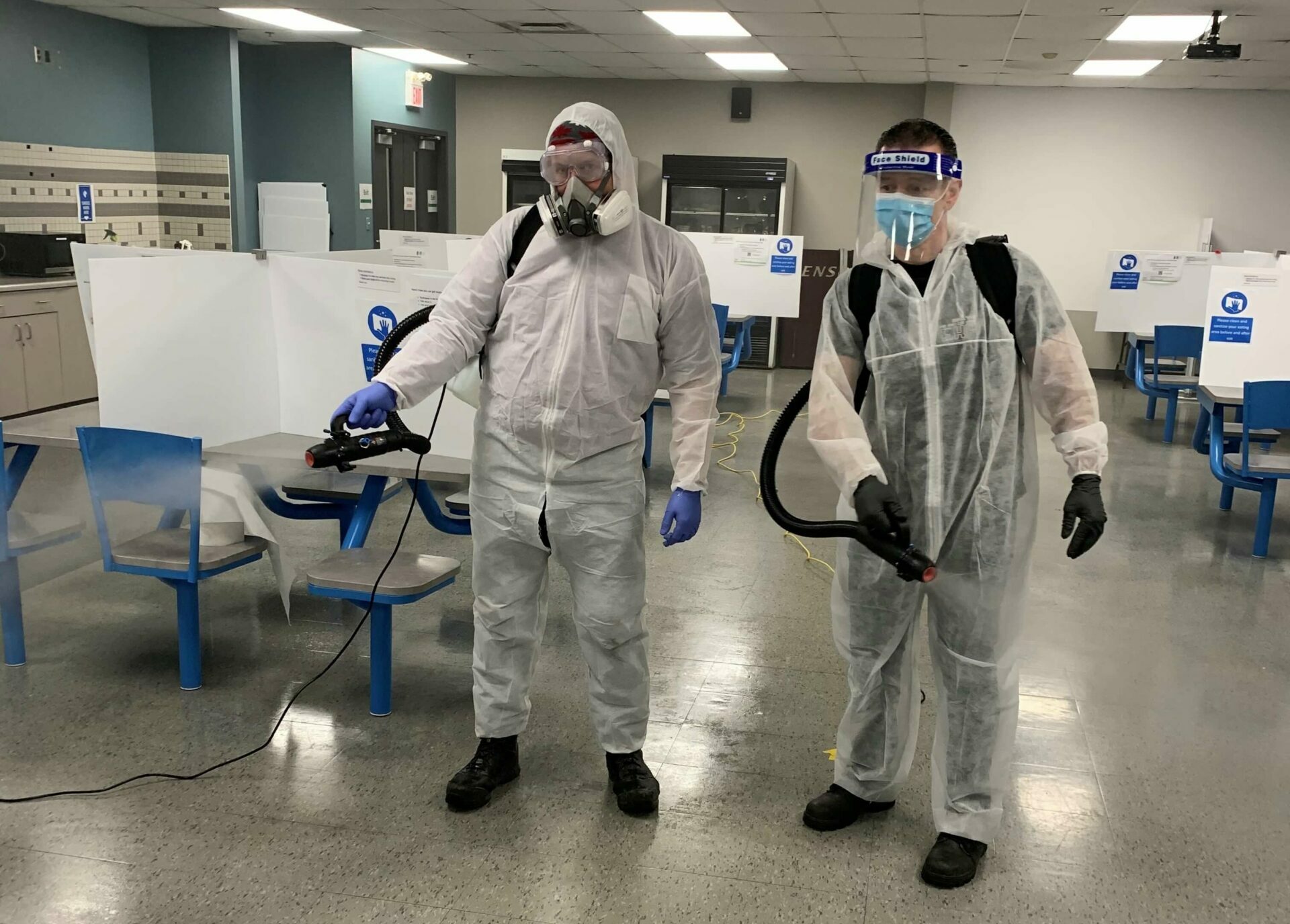 Special Decontamination / Disinfection Service
As an add-on from our daily janitorial disinfection services we also offer scheduled or one off full decontamination / disinfection of areas within your facility.
If it should be required to close off areas for disinfection our team will come in and apply hospital grade disinfectants as a mist through electrostatic sprayers to all floors, walls, desks, counters, ceilings and other hard to reach surfaces. We then wipe down all high-touch point surfaces such as door handles, light switches, phones, railings, shared equipment (photocopiers, radio, intercom) and your restrooms. This will help to eliminate the virus in your facility allowing your staff to return to work much faster.
We can disinfect:
Production Areas
Offices and Administration
Common Areas and Hallways
Lunchrooms
Tow Motors & Other Equipment
Locker Rooms / Washrooms
Fill out the above form to get a free estimate for our services.